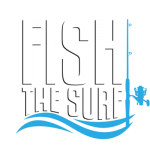 About Lee Samson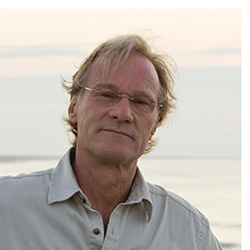 As a small boy in Alabama, I learned to tie a safety pin to a string and form a bait with bread. Here, and in Georgia, I explored the streams and creeks with my friends. Weekends and vacations with my family were spent at picnics in the woods, Sunday drives into nature, and, at 7 years of age, the discovery of the Gulf Coast.

My love of fishing, and of the outdoors, has continued to be an essential and fulfilling part of my life. Nature, and especially her waters, has brought a sense of wonder, of peace, and of adventure. No matter in what part of the country, or of the world, I found myself.
In 1972 my immersion into the world of filmmaking began – in, of all places, the North Sea coast of Belgium. My path in the worlds of commercial, military, industrial and theatrical filmmaking since then also brought entry to new terrains, geographies and the people who inhabit and relate to them. And it brought amazement at the thousand-fold ways in which nature reveals her mysteries.
"Fish The Surf" was inspired by two great men, close friends and mentors, and by my wife, Gail, who encouraged the undertaking with full heart. Mike Evans was a natural and instinctive outdoorsman who shared his knowledge effortlessly. Bruno Dreossi introduced me to filmmaking and instructed me to seek excellence – in my craft, in people and in life itself.
In 2006 a group of professional associates agreed to join me in this venture. The goal was to merge our knowledge and experiences of filmmaking and of the shore. The resulting work is "Fish The Surf with Lee Samson".